New World Jazz Project artists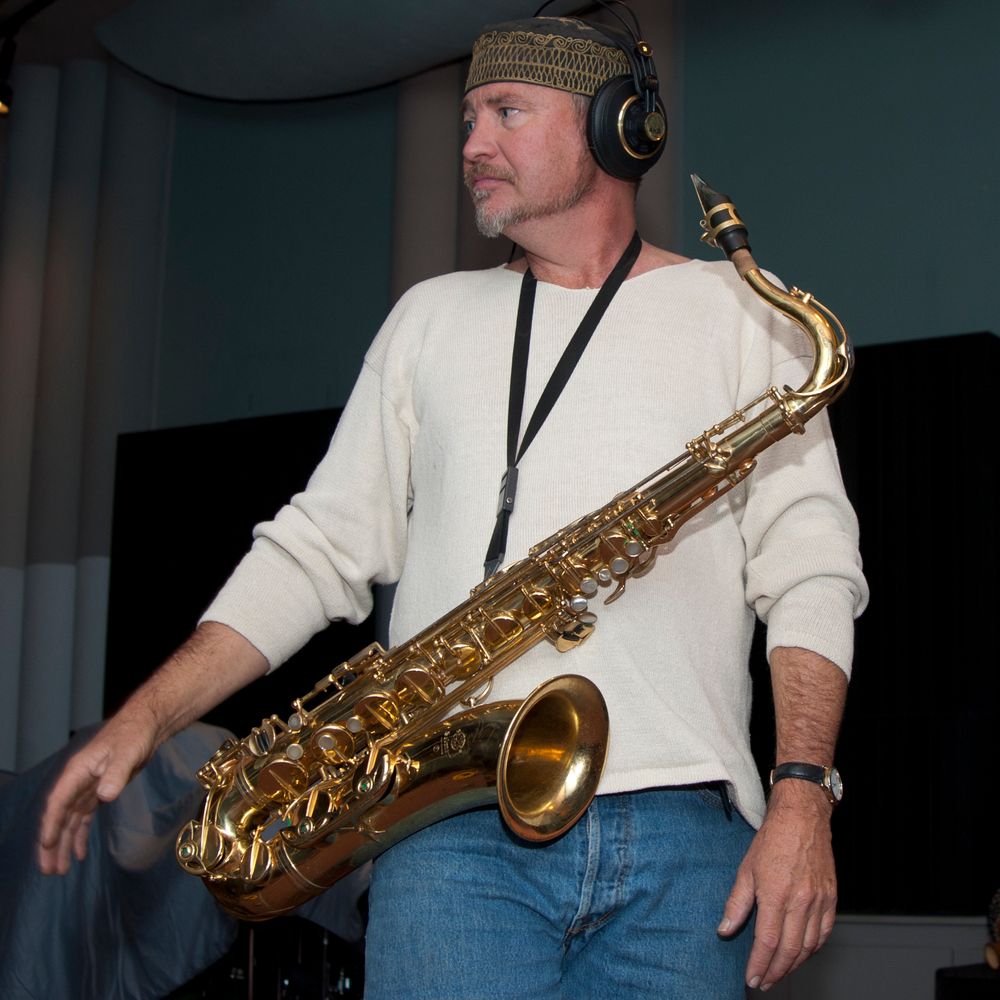 Born in St. Augustine, Florida, the path of bandleader Niall McGuinness on saxes, flute and percussion led to Miami, where he graduated from the University of Miami School of Music.  In Miami, Niall developed an affinity for Latin music, where salsa gigs were the norm. He has toured Central and South America, and performed several long engagements in NYC.  In Latin jazz, Niall found he could freely improvise, yet maintain a groove to which the listener can readily relate.
Saxophonists John Coltrane, Joe Henderson, Dexter Gordon, and Cannonball Adderley are his major mentors on tenor and alto sax. On soprano sax, Wayne Shorter provided beaucoup inspiration.  Flutist Dave Valentin is a continuing influence to Niall's musical palette: his tune, Deevee, is a tribute to this Latin flute master.
Along with being NWJP's writer and arranger, Niall's compositions have been placed in many  top TV shows,  advertisements and film.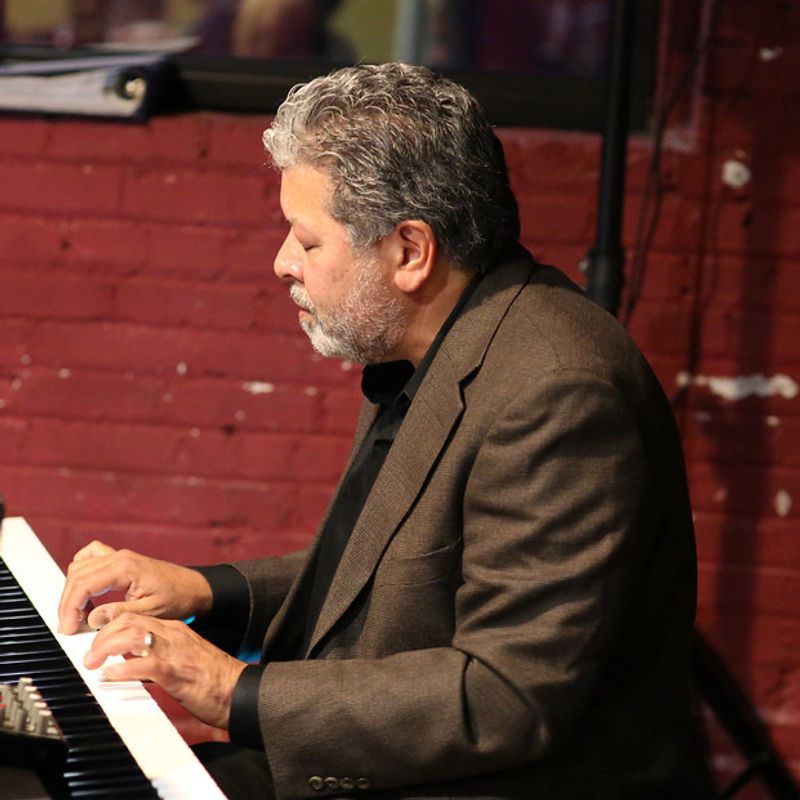 Keyboardist George Tavoularis began playing music in the mid-sixties with bands in Southern California.  At the age of 16, George was signed to a record label in Los Angeles, giving him an opportunity to hear and work with some of the best studio players of that time.
In 1976 after being on the road for a number of years, George moved to Hawaii, and had the opportunity to work with some of Hawaii's best jazz musicians. George credits Bill Evans, Herbie Hancock, Chick Corea and Joe Sample as some of the strongest influences in his playing.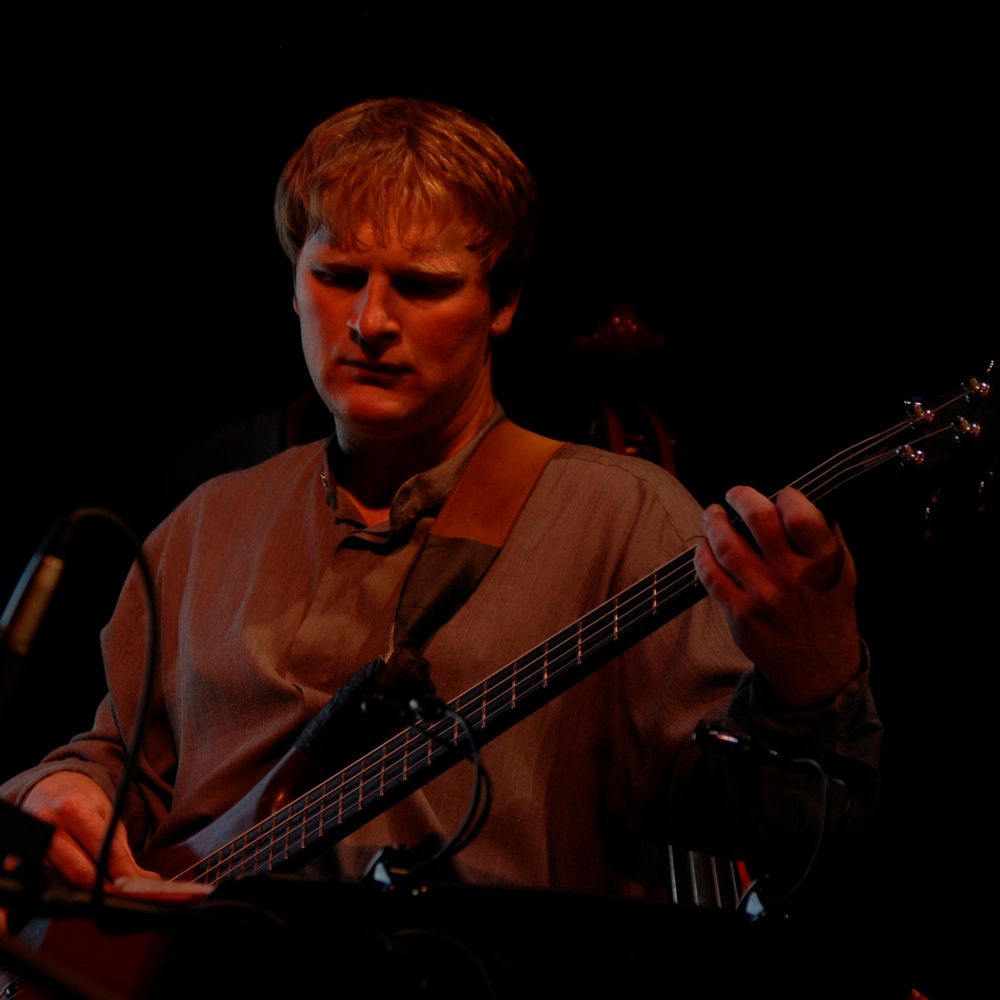 Amiably referred to as the "Poster Child" of the New World Jazz Project, bassist Kyle Rothchild hails from Carson City, Nevada where he currently resides.  Kyle started on the electric bass at the age of 13 and added upright bass to his talents at the age of 18 while attending the Univ. of Nevada, Reno, where he holds a Bachelor of Music.   Kyle also earns his living as an audio designer in Reno composing music and creating sound effects for different types of gaming platforms.   
The jazz bassists of the be-bop and swing eras, as well as the musical approaches of James Jamerson and Jaco Pastorius heavily influence Kyle's playing.  Kyle has been performing with the New World Jazz Project regularly since 2004.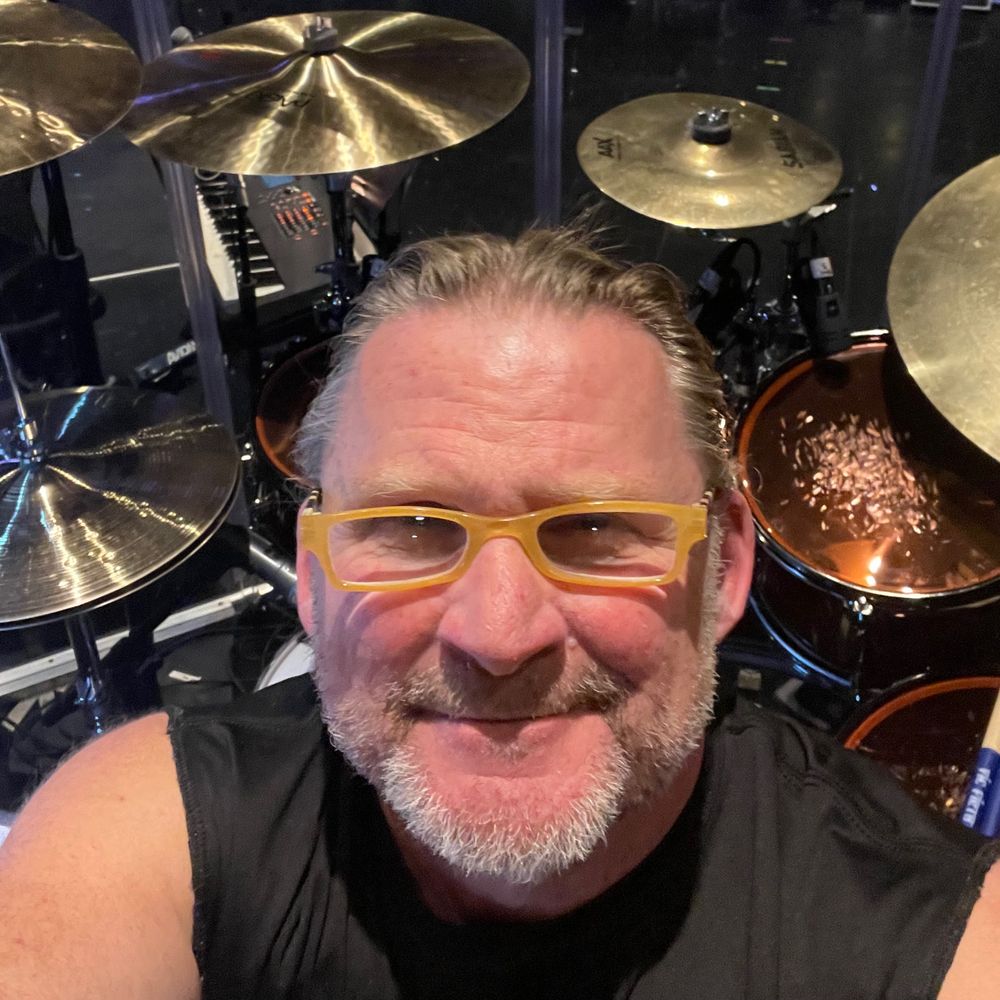 Drummer Mark Scholl is a full-time composer, writing music for TV and games for the past 25 years. He also has his own YouTube channel featuring his 12-piece instrumental funk / jazz project called The Screaming Tigers, featuring Mark's original compositions.
Prior to his career as a composer, Mark was a full-time studio musician in Los Angeles for many years, recording with such musical heavyweights as Eric Marienthal, while also keeping a busy touring schedule of live performances. Most notably, Mark played drums for Barry Manilow on multiple world tours over the course of 10+ years.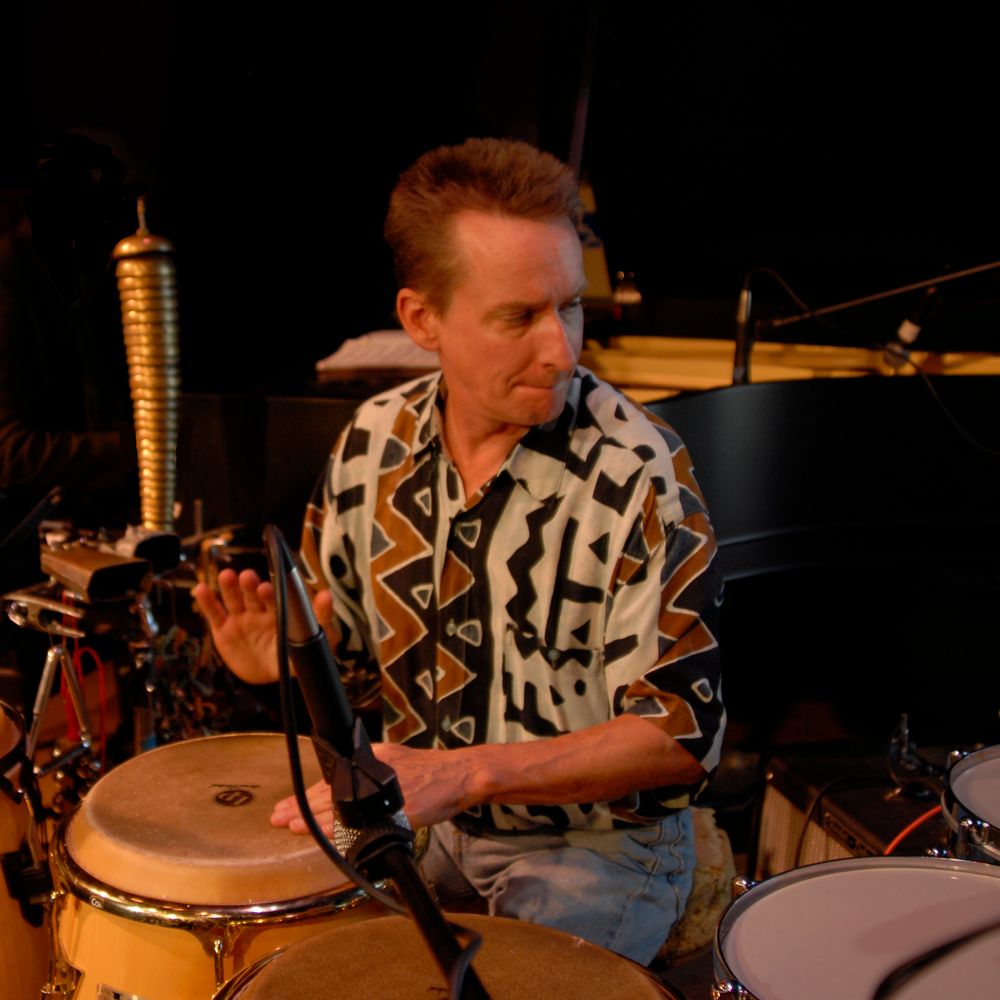 Percussionist Eric Middleton, in addition to his work with the NWJP, performs with his own group "No Comprende", and is principal percussionist for both the Reno Philharmonic Orchestra and the Nevada Opera Orchestra.  Eric has played with many of the showroom orchestras in Reno and Lake Tahoe, and maintains an active freelance schedule. 
In 2003 Eric earned a Doctor of Musical Arts degree from the University of Texas. While in Texas, Eric performed regularly with the Austin Symphony and San Antonio Symphony Orchestras, in addition to various salsa and jazz ensembles.  Eric currently resides in Reno, Nevada, with his wife, two daughters and four cats.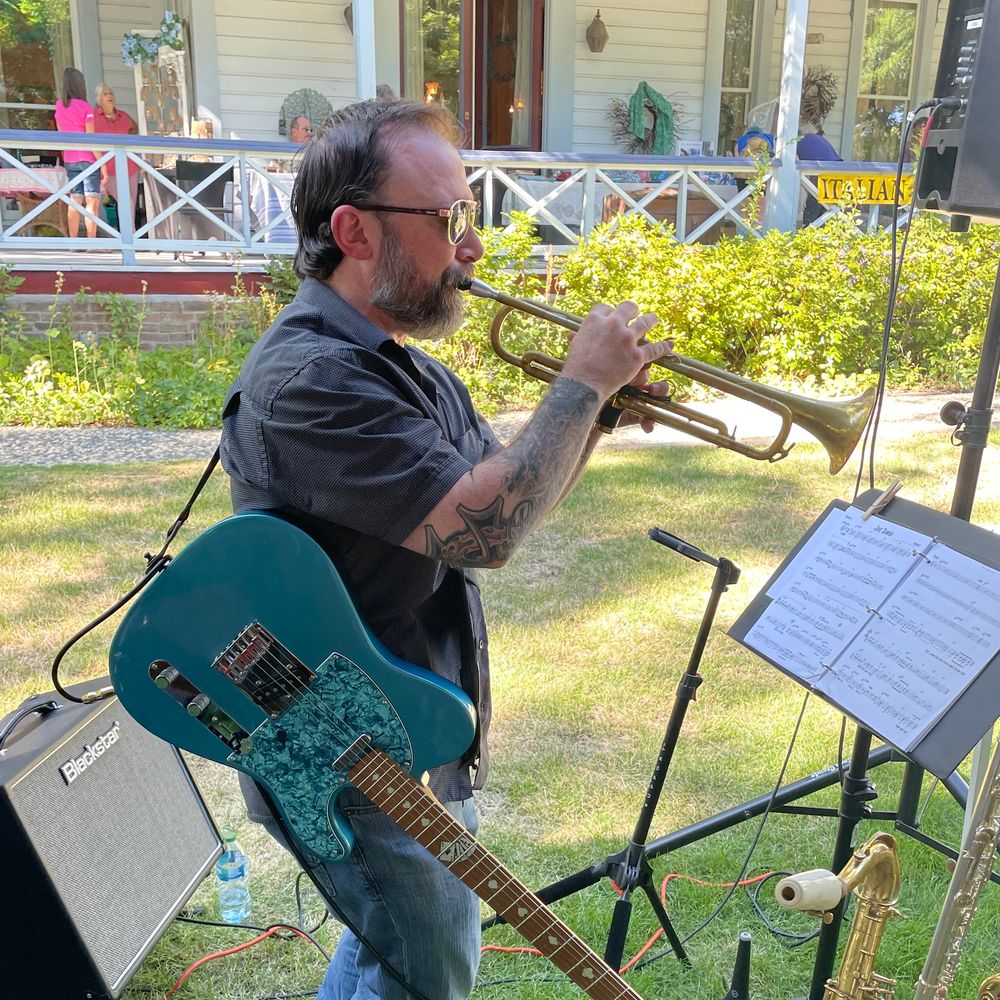 Multi-instrumentalist Tony Cataldo became interested in musical improvisation at the age of ten, when he was handed a trumpet by his elementary school band teacher. He never studied any subject as intently thereafter.
After graduating from the University of Nevada, Reno in 2002, Tony became interested in other instruments, eventually picking up the bass and guitar. Tony claims Freddie Hubbard and Lee Morgan as his primary influences on the trumpet, and John Scofield and Leo Nocentelli as his primary influences on guitar.   Along with being a first-call musician in the Northern Nevada area, Tony holds down a lead sound engineer/designer position at Int'l Gaming Technologies.